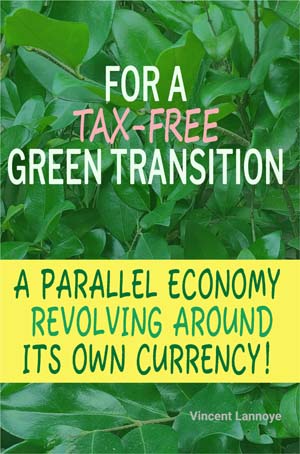 Green Transition should be tax-free!
Is there a way to merge the green transition in the economy without disrupting the job market or wage growth?
Table of Contents
Purchase information:
FREE (temporary promotion): eBook: google eBook or google play.
Paper or kindle: amazon.com or search for isbn below on your national amazon website.
For a Tax-Free Green Transition: A Parallel Currency to Disentangle the Green Economy From Taxation
Vincent Lannoye
KDP Publishing – 2022
ISBN-13: 979-8841632566 – 49 pages